Cartwright's Market is the premier meat market for Grants Pass, Medford, and the surrounding area. We have built our loyal customer base by excelling at traditional meats, using only the freshest, highest-quality ingredients. Whether you're searching for dinner for the family or hosting a party, Cartwright's Market has the experience and specialty products to fit your every need.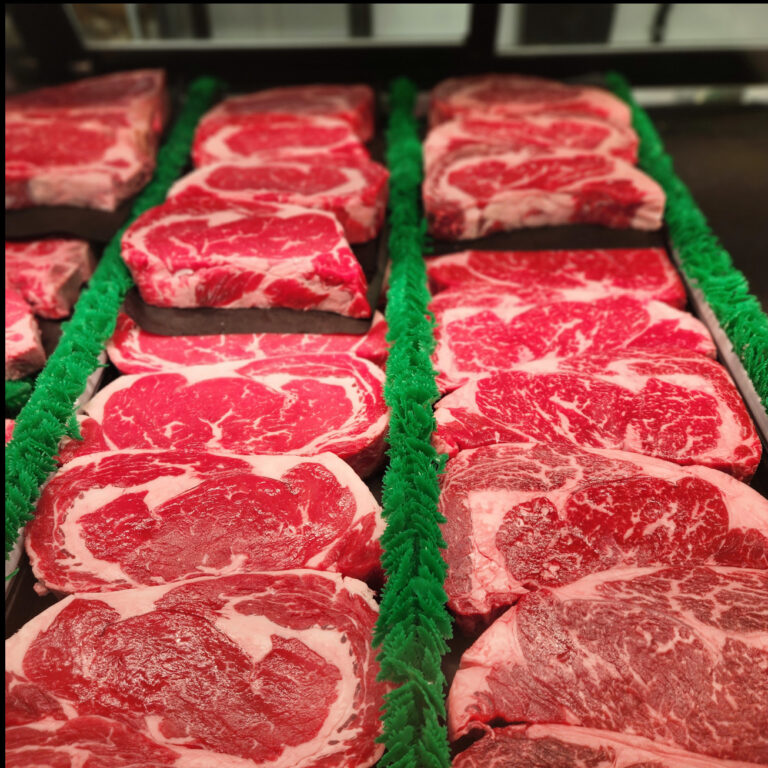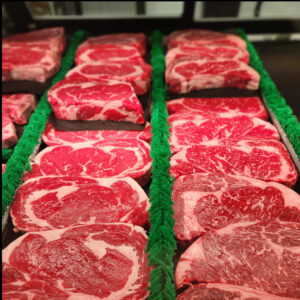 A Great Place for Great Steaks...and More!
Visit our Meat Department for the best steaks in the Rogue Valley! We offer a wide variety of USDA Top Choice and Prime steaks and roasts, as well as a limited selection of 100% grass-fed beef and wagyu.
Our fresh chicken offerings include Mary's Organic Chicken and Draper Valley Farms Natural Chicken, which is raised without antibiotics or hormones. Both brands are known for their delicious flavor and tender texture.
Our Meat Department offers a wide variety of frozen specialty game birds and holiday poultry offerings, including geese, duck, quail, and turkeys. These birds are all raised to the highest standards and are sure to impress your guests. 
Our ready-to-cook items are perfect for busy weeknights or when you're short on time. We have a variety of options to choose from, including chicken cordon bleu, our chicken mexicano, carne asada, ready-to-grill hamburger patties, and a variety of our own fresh and smoked sausages. 
Our Seafood case is unmatched. We offer the freshest and finest selection of wild-caught and farm-raised fish and shellfish, all sustainably sourced and produced using the most environmentally friendly practices. 
Meats are our expertise. On the smoked side, sausage, jerky, pepper sticks, turkey, and more are seasoned and smoked in-house, allowing for optimum flavor and texture. As sausage connoisseurs, we sell German sausages, old-fashioned frankfurters, polish dogs, pepper jack and smoky cheddar dogs, beer sausages, and hot sausages. Also, customers will find a wide variety of deli meats and bacon options from our deli counter. As the holiday season approaches, consider a glazed boneless or bone-in ham or a smoked turkey that can feed a small army.
Stock the Freezer and Save!
Looking for high-quality meats for your next family meal or special event? Look no further than Cartwright's Market! We're always equipped to service large orders, and we offer unbeatable prices on pork chops, ground chuck, baby back ribs, bacon, and top sirloin.  
Looking to fill the freezer? Check out our selection of frozen meat packs! 
We can also accommodate specific customer needs when it comes to specialty cuts and portions.  
We're passionate about providing the highest quality meats, with an emphasis on local ingredients, in-house production, and variety. Stop by to check out our fresh selection and add some flavor to your dinner table!