When wine is at the top of your shopping list, be sure to visit Cartwright's Market. As a premier Southern Oregon wine seller, we stock a vast assortment of vintages, including many locally sourced offerings that capture all the flavors the Rogue Valley and surrounding areas have to offer.
Just like our produce, meats and beverages, our wines are top quality and sure to exceed your expectations. From robust reds to crisp whites, chardonnay to pinot noir, wine lovers are sure to find selections that suit special occasions and pair perfectly with every meal.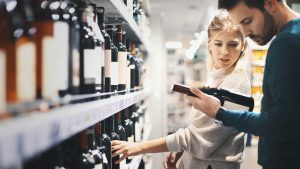 Where Can I Find The Best Wine Seller Near Me?
Customers across Jackson and Josephine counties know there's no better place in Southern Oregon to buy wine than Cartwright's Market. Whether you're hoping to pick up a familiar favorite or explore tempting new varieties, you'll find a diverse assortment of options to suit nearly any cuisine or preference.
Selecting the right wine can elevate casual family meals to special occasions and ensure that guests won't soon forget the feast served at your next dinner party. That's why our friendly, knowledgeable staff is happy to help you choose the best wine for your menu or suggest something you might enjoy on your next visit. And don't forget our selection of gourmet smoked meats, cheeses and more to help you craft the perfect meal from start to finish.
Hosting a special event? Looking to make tonight's dinner a little more special? Cartwright's Market can provide the wine you're looking for – and even surprise you with an unexpected blend you haven't tried yet. Visit us at 825 Union Ave. in Grants Pass or 750 Stewart Ave. in Medford to browse our selection and see all that we have to offer.